Structure creates space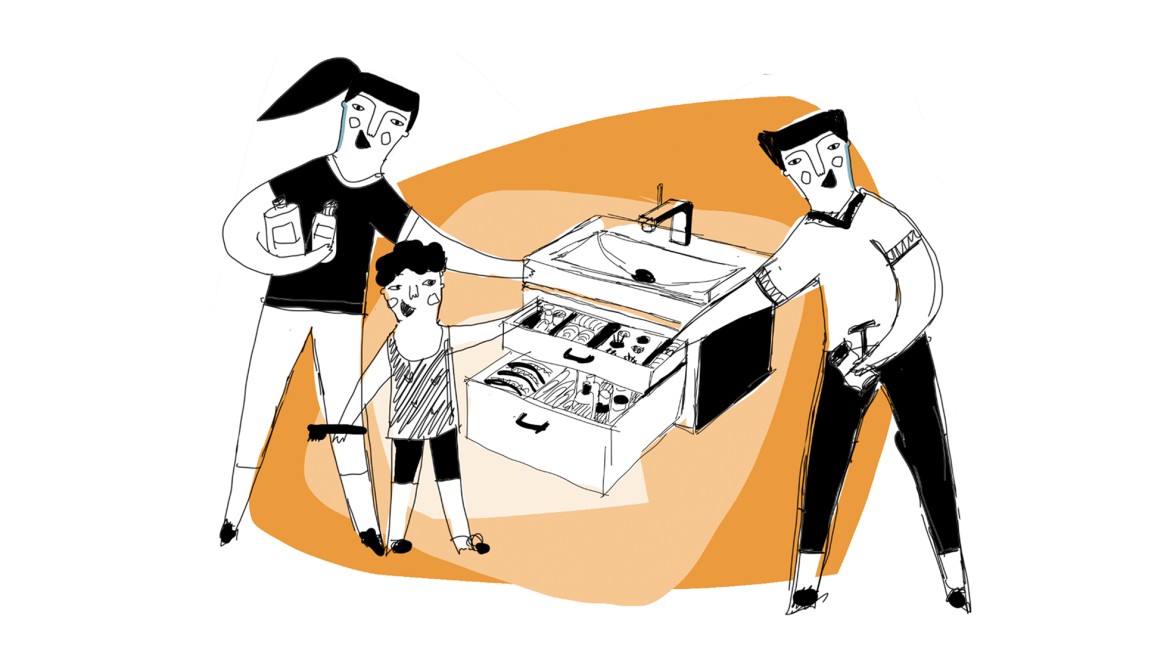 What on earth should we do with all those brushes, tubes and aerosol cans? It's not the first time we've asked ourselves this, and this time we got answers from two influencers. One possibility lies in bathroom furniture items that function as cabinets – either floor-standing or wall-hung – and thus create storage space in the bathroom.
However, the magic solution when it comes to bathroom storage space is not more furniture, but more structure. The magic behind this isn't too complicated: by banishing chaos from bathroom furniture and relying more on options that promote organisation, you can make better use of the amount of storage space you have.
Get organised with drawers
Washbasin cabinets are highly suitable for this purpose, since they immediately solve two problems: they hide traps and water supply lines while creating storage space under the washbasin. Ideally, washbasin cabinets will also have drawers in which a diverse range of accessories can be stored in a practical way.
Quality pays
Drawers come in many different models and can have a range of different quality features. They should be mounted on well-made runners. These ensure that the drawers can be opened and closed evenly and reliably without messing up the contents. Some drawers feature full-extension runners, allowing them to be pulled out all the way.
Smooth and noiseless
Self-closing and soft-closing mechanisms are two further features offered by modern bathroom furniture. In the case of self-closing, a gentle push is all that's needed for the drawer to close on its own. The soft-closing mechanism relieves the bathroom user of two annoyances: firstly, the drawer no longer makes a noise when it closes, and secondly, the drawer's momentum is slowed down, meaning that the contents of the drawer remain in place undisturbed.
P.S.: If you would like to keep things even tidier, sorting and organising boxes will help. These can be purchased either as an optional extra with your bathroom furniture or from a hardware store.
Which bathroom is the right one for you?