More Convenient By Far
The Remote Actuator and Concealed Cistern Solution
Lamps that you can only switch on at the bulb have long since disappeared. The same goes for televisions without remote controls. What has become the norm for lights and TVs is now also finding its way into the toilet and bathroom.
With most cisterns, the flush plate has a standard, fixed position - right behind the WC.
Uniquely designed by Geberit, the remote actuator plate offers increased comfort and new design possibilities as the flush plate no longer needs to be placed infront of the concealed cistern only.
Maximise bathroom convenience with more freedom.
Why remote flushing?
Absolute freedom
Geberit remote actuator plates with pneumatic force transmission can be placed anywhere within a 1.70 m radius of the concealed cistern.
Maximum reliability
The pneumatics of the Geberit remote flush actuations have been tested for years of stress. The technology is based on air pressure (not on electrical current).
Discreet designs
Available as they are in a variety of colours and product materials, the Geberit cover plates open up new design opportunities. A tile-bearing version is available for a particularly discreet appearance.
The optimally matching system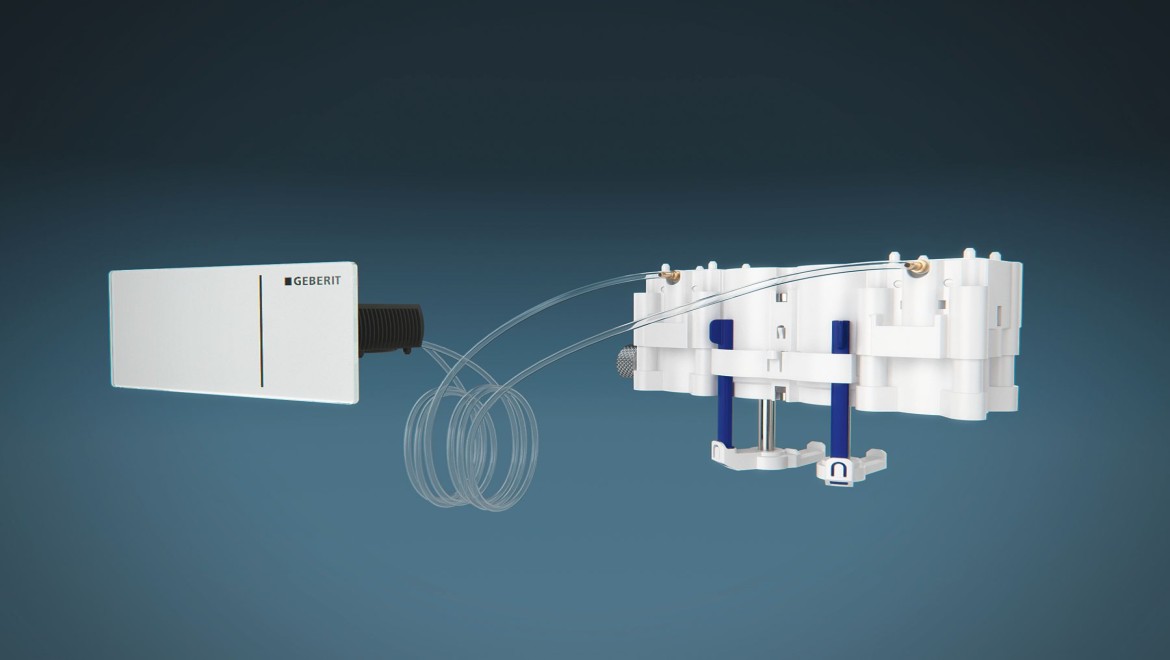 Regardless of the construction situation, a remote flush actuation can be the right choice when coupled with the Geberit concealed cistern.
Used in combination with the matching concealed cistern, Geberit flushing systems cover a wide variety of applications and comfort functions and offers great flexibility and particularly small actuator plates. Geberit flushing systems offer tool-free final installation and guaranteed spare parts availability for 25 years.