How small can your washbasin be?
It is no coincidence that the projection, i.e. the depth of a floor-standing washbasin, has levelled off at around 48 centimetres over time. Not only the ceramic appliance, but also the matching furniture units and even the taps are normally precut to this dimension.
Just like with many other things that we use on daily basis, these elements have been standardised as a result of industrialisation. In the past, washbasins were considerably larger, but there has been a trend towards minimisation. Of course, apartments and their bathrooms and guest WCs have also become smaller over time. But this minimalist trend has not stopped at 48 centimetres: Nowadays, there are a large number of mini washbasins with a projection of 37 or even 25 centimetres, which are specifically designed for small guest WCs.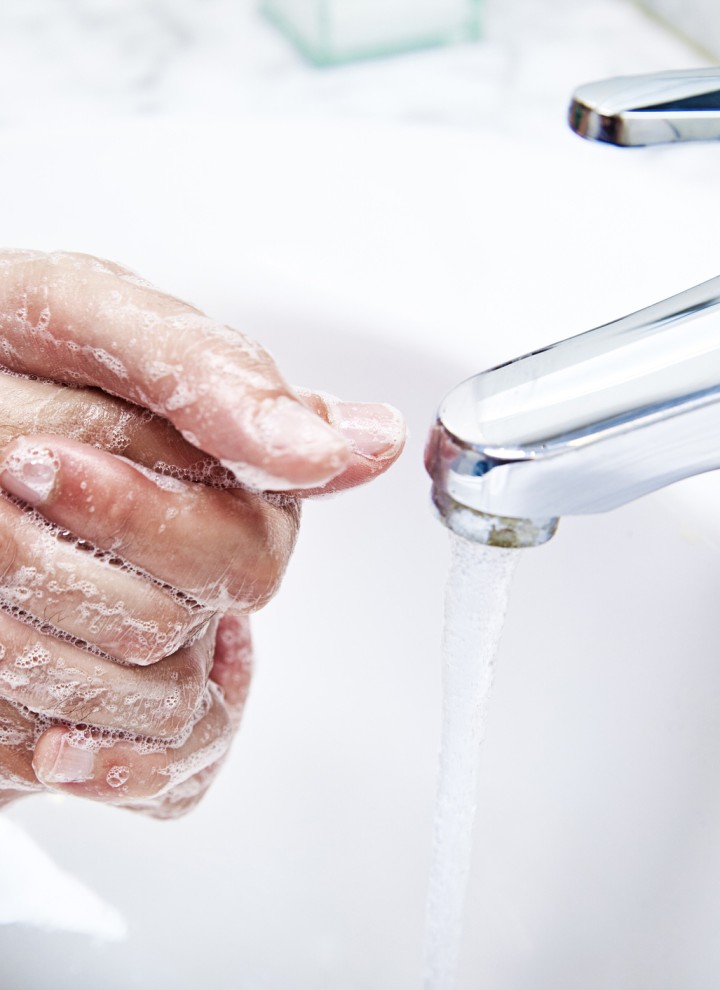 Dutch preferences
What's considered acceptable is entirely in the eye of the beholder – and a look at the Netherlands shows that their preferences can be quite surprising. This is a nation that is virtually obsessed with small formats, something that is not immediately understandable given the average height of the Dutch population. In fact, there are no concrete "physical" reasons behind this preference which actually stems from an (architectural) tradition.
A question of harmony
Tradition or not – which factors do you need to consider if you want to equip your guest WC with a small but flawless washbasin solution?
When it comes to the washbasin design, it should be as large as possible if you are very limited with space. You will often find asymmetrical designs in the segment in question, with the tap positioned on the side. This ensures that you can make maximum use of the washbasin and there is some space left over for a shelf surface.
Naturally, the washbasin should also be deep enough so that you can hold both hands under the water. A "dry run" in one of our showrooms can easily help you find the perfect depth.
The tap size: On the same occasion, you should also take a closer look at both the washbasin and tap and, in particular, where the water jet hits the ceramic. Tap manufacturers often offer smaller taps in product ranges which are designed specifically for guest WC solutions. Even a small washbasin can be very appealing if it is equipped with a matching tap.
Which bathroom is the right one for you?